Stories this photo appears in: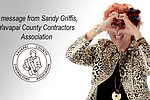 The Thanksgiving holiday above all others brings to my mind so many different thoughts. What is this holiday going to look like?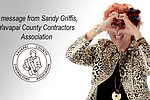 As we all know, COVID-19 has deeply impacted our lives, both work and personal. From our Jurisdictions, our Rodeo, the Health Department, our local nonprofits, our schools, to our workforce, our restaurants and small business owners and beyond, I know we remain grateful for the generosity of spirit of our community as we work through so many new elements and features of our daily life and work functions and operations.