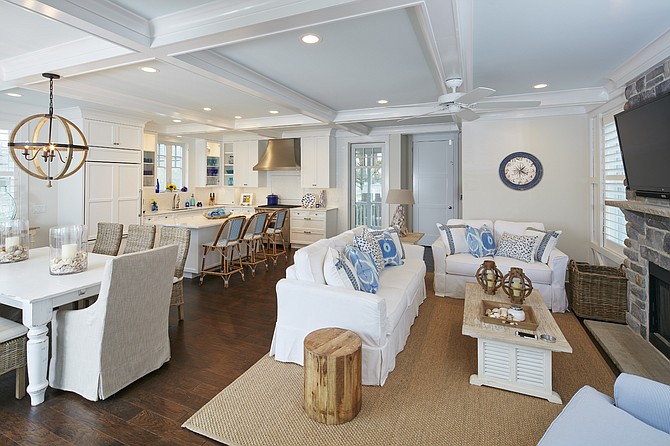 This photo shows a room design by designer and builder Marnie Oursler. To brighten a room during the winter months, Oursler suggested adding light-colored slip covers to sofas or dining room chairs, as seen in this open-plan home built by Oursler's company in Bethany Beach, Del. (Photo by Dana Hoff/Marnie Oursler, via AP)
Stories this photo appears in:
When home designer and builder Marnie Oursler talks with clients about building their dream homes along the Delaware coast, their No. 1 request is having bright spaces with lots of natural light.
By MELISSA RAYWORTH, Associated Press
January 30, 2020