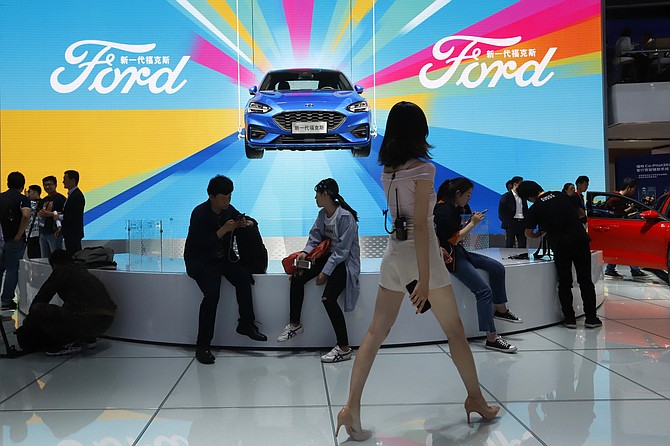 In this April 25, 2018, file photo, attendees visit the Ford booth during Auto China 2018 show held in Beijing, China. China's government says it will postpone planned punitive tariffs on U.S.-made automobiles and other goods following an interim trade deal with Washington.Sunday, Dec. 15, 2019's announcement came after Washington agreed to postpone a planned tariff hike on $160 billion of Chinese goods and to cut in half penalties that already were imposed. (AP Photo/Ng Han Guan, File)
Stories this photo appears in:
The Trump administration is dropping its designation of China as a currency manipulator in advance of the signing Wednesday of a Phase 1 U.S.-China trade agreement.
By MARTIN CRUTSINGER AP Economics Writer
January 13, 2020