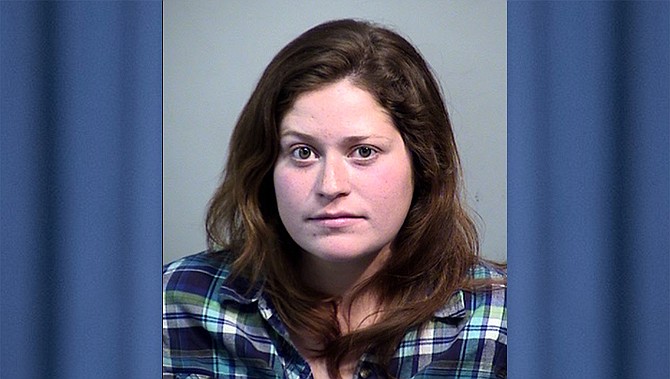 Michelle Hernandez, 24, of Prescott, was booked and charged with DUI including a felony level classification of Aggravated DUI because a child was present in the vehicle. She has since been released from the Yavapai County jail, pending court action. (YCSO/Courtesy)
Stories this photo appears in:
A special DUI enforcement by the Yavapai County Sheriff's Office in December 2019 resulted in 16 DUIs and, of those, four were Extreme DUIs, one Super Extreme DUI, and one Aggravated DUI involving an initial test result of 0.268 blood-alcohol content with a 6-year-old child in the car.