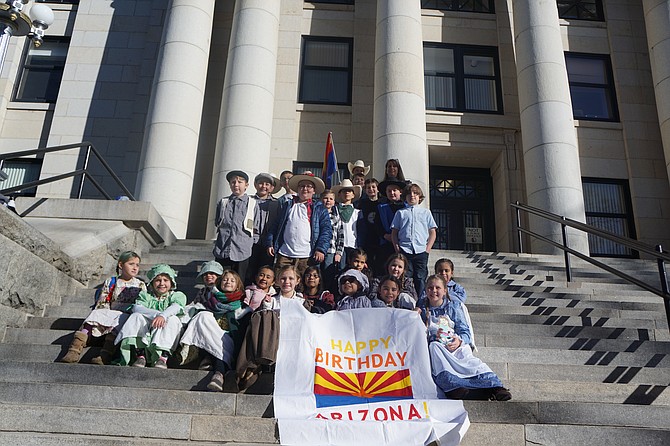 Fourth graders from Chino Valley's Del Rio Elementary School wished Arizona a happy birthday during a tour of downtown Prescott Thursday, Feb. 13, 2020. In preparation for Feb. 14's Statehood Day, the students took in a number of historic sites in downtown Prescott. (Cindy Barks/Courier)
Stories this photo appears in: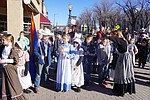 Decked out in braids, bonnets and cowboy hats, a group of area fourth graders took a stroll through Prescott's history Thursday, Feb. 13.