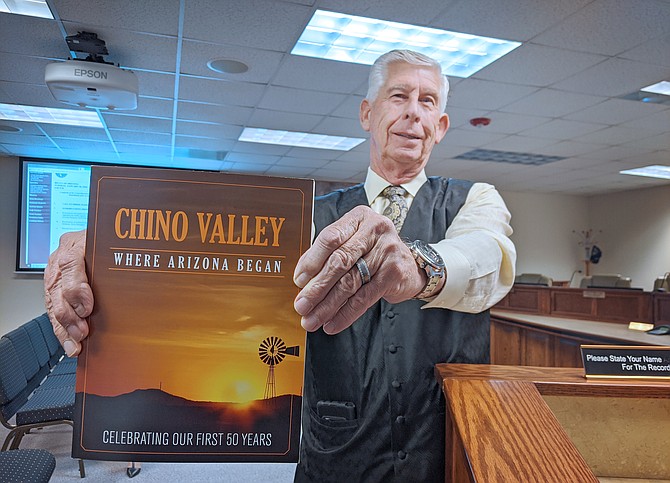 Town Council member Mike Best shows off a copy of "Chino Valley, Where Arizona Began" at a recent Town Council Meeting. The book commemorates the 50th Anniversary of the Towns incorporation in Sept. 1970. Best serves as the 50th Anniversary Committee co-char along with fellow council member Jack Miller, and also served on the books Editorial Committee. (Courtesy)
Stories this photo appears in:
The Town of Chino Valley is kicking off its 50th anniversary celebration season with a barn dance and community party from 6 to 9 p.m. Friday, March 13, according to a news release from Information Officer Matt Santos.