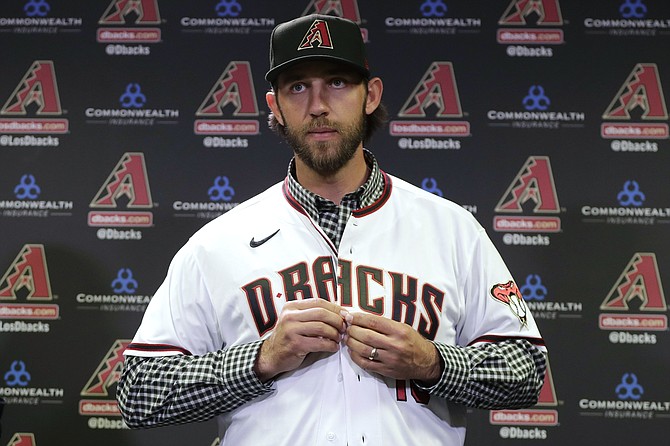 In this Dec. 17, 2019, file photo, newly acquired Arizona Diamondbacks pitcher Madison Bumgarner puts on a jersey after being introduced during a team availability in Phoenix. The Diamondbacks added a handful of veteran free agents during the offseason, including Bumgarner, outfielder Kole Calhoun, catcher Stephen Vogt and reliever Héctor Rondón. The left-handed Bumgarner — a four-time All-Star and 2014 World Series MVP — was the marquee signing, joining the rotation on an $85 million, five-year deal. (Matt York/AP, file)
Stories this photo appears in: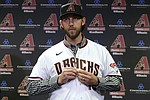 The Arizona Diamondbacks hope the addition of a few new players to a promising young core can push the franchise back to the playoffs.
By DAVID BRANDT, AP Sports Writer
February 7, 2020