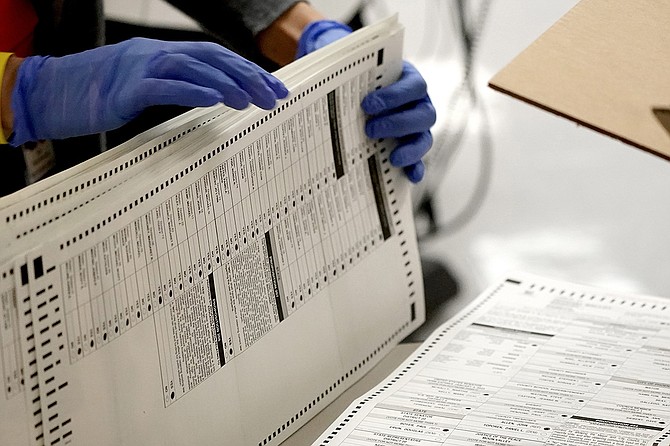 In this Nov. 4, 2020, file photo, Maricopa County elections officials count ballots in Phoenix. A federal judge on Tuesday, Dec. 8, 2020, heard arguments over whether to dismiss a lawsuit that seeks to decertify election results the election results that gave Democrat President-elect Joe Biden his Arizona victory. (Matt York, AP File)
Stories this photo appears in: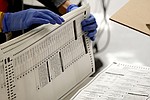 A Pinal County judge has dismissed a lawsuit that sought to decertify Democratic President-elect Joe Biden's win in Arizona, marking the failure of the eighth case that challenged the presidential election results in the state.