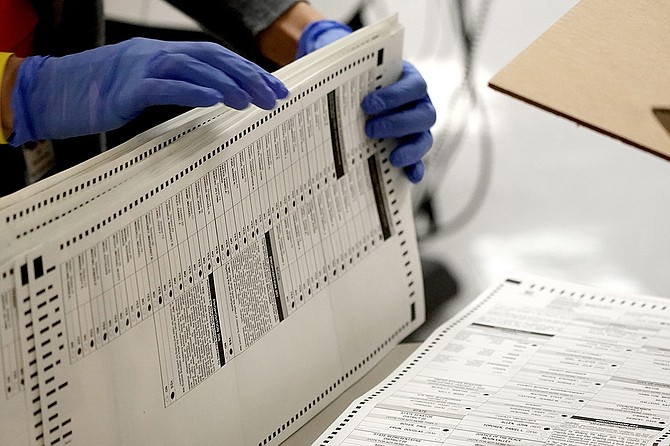 In this Nov. 4, 2020, file photo, Maricopa County elections officials count ballots in Phoenix. A federal judge on Tuesday, Dec. 8, 2020, heard arguments over whether to dismiss a lawsuit that seeks to decertify election results the election results that gave Democrat President-elect Joe Biden his Arizona victory. (Matt York, AP File)
Stories this photo appears in: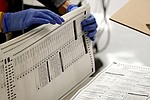 Arizona GOP chief Kelli Ward has asked the U.S. Supreme Court to hear an appeal in her bid to overturn Democratic President-elect Joe Biden's victory in the state, challenging the "safe-harbor" deadline for completing election litigation six days before the Electoral College vote, and asking for more ballots in metro Phoenix to be inspected.
By JACQUES BILLEAUD Associated Press
December 11, 2020