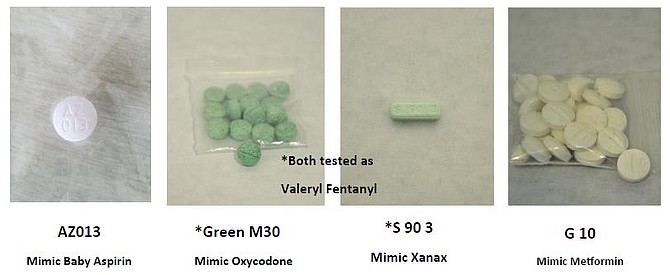 Four examples of mimic pills laced with fentanyl. The pills are made to look like baby aspirin, oxycodone, Xanax and metformin, but are in fact only mimic pills laced with fentanyl. (PANT/Courtesy)
Stories this photo appears in: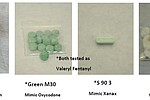 Partners Against Narcotics Trafficking (PANT) detectives said Monday, Aug. 17, that in recent weeks they have been investigating several cases in the quad-city area involving fentanyl pills looking like common medications such as aspirin and Xanax, according to a news release.