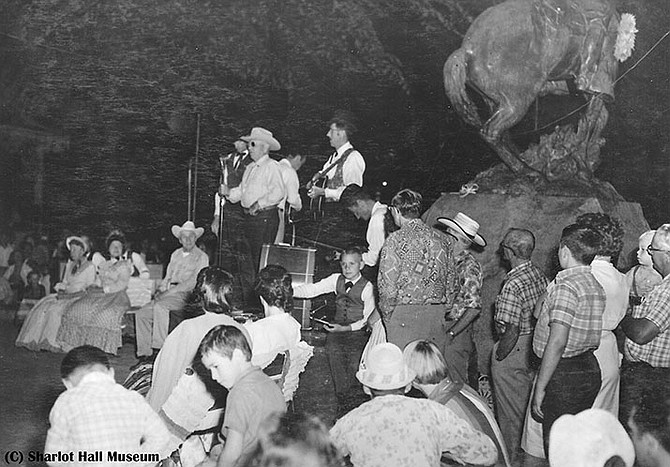 Grand Finale Variety Show, Hoedown & Whiffletree Square Dancing Collection, PC-15. 001: "Center stage in August, 1964 at the "This is Your Life" Variety show honoring Prescott resident Gail Gardner. The show took place on the Courthouse Plaza and featured a range of dances, including square dances. Also honored were fellow cowboys "Yaqui" Ardunis and Lee Murphy." (Sharlot Hall Museum Library & Archives/courtesy)
Stories this photo appears in: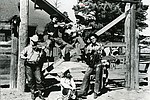 Dancing and music, especially folk music, have been part of Prescott since its early years and integral to community celebrations, family gatherings and holiday parties.
By Jenny Pederson, Special to the Courier
September 28, 2019