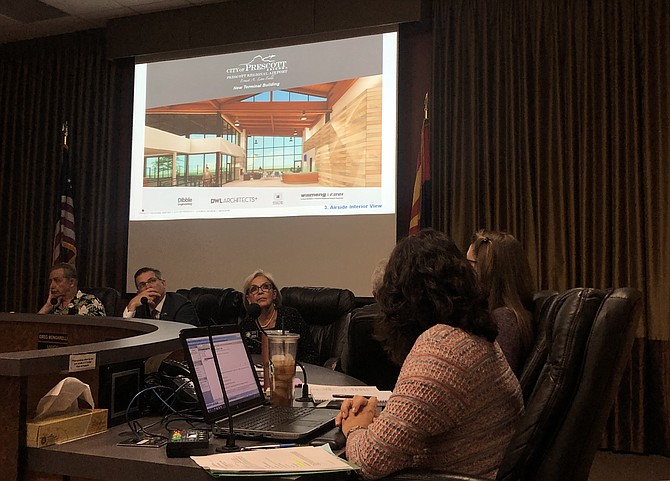 Prescott City Council members view the design for the interior of the new terminal at the Prescott Regional Airport during a meeting on Tuesday, Sept. 24. The city announced this week that the federal funding for the project is still pending, but that it should be announced within weeks, if not days. (Cindy Barks/Courier)
Stories this photo appears in: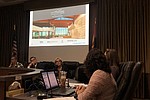 Without a federal grant firmly in hand, the City of Prescott has postponed the groundbreaking for its new $13.9 million airport terminal project.