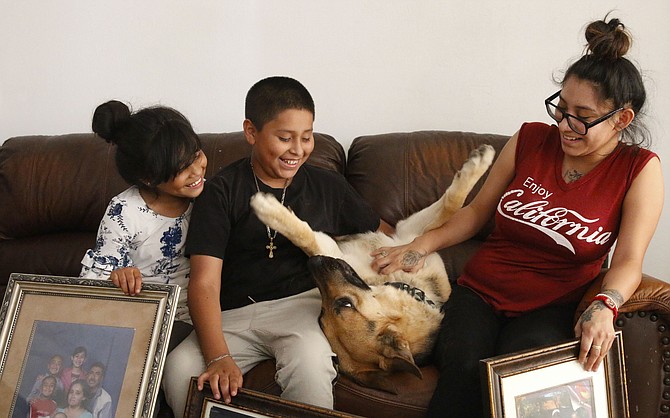 Max, the family dog, joined Guadalupe, Jose and Stacy in their new home. The Molina family's recent move provides an uplifting change of scenery after their mother's arrest. (Annika Tomlin/Cronkite News)
Stories this photo appears in: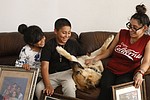 Moving boxes clutter the hallway, while family portraits rest unhung against a stark white wall.
By Kyley Warren, Cronkite News
September 21, 2019