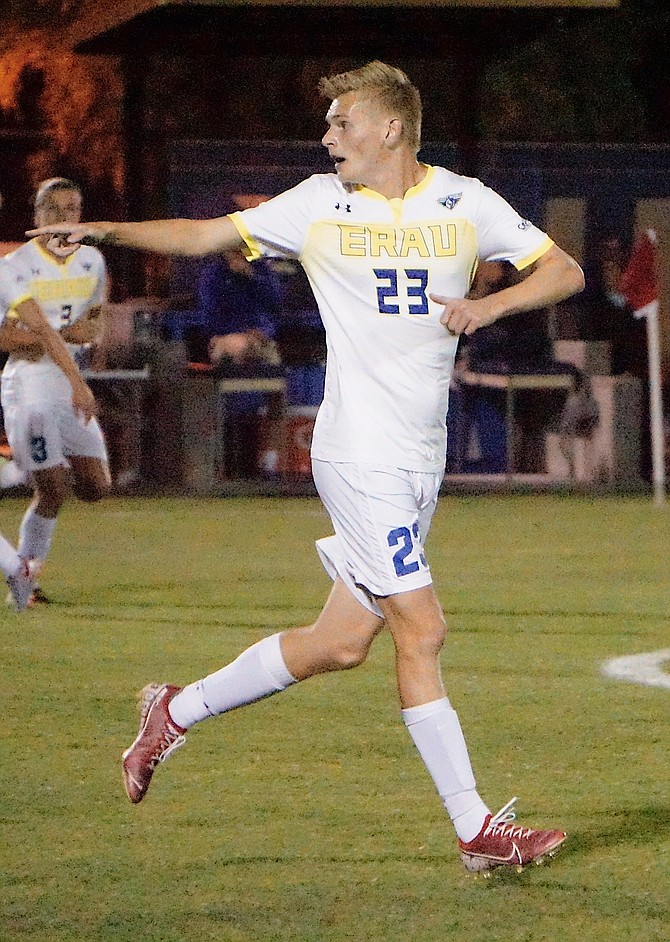 ERAU senior D Marc Birkvald situates his teammates to defend a goal kick during the team's 3-2 win over Arizona Christian on Wednesday, Sept. 18, 2019, at Embry-Riddle. (Aaron Valdez/Courier)
Stories this photo appears in:
They say closing out a game is one of the hardest things to do in sports. Embry-Riddle men's soccer got to experience that first hand when they saw their three-goal lead quickly evaporate in the final stretch of their 3-2 home win over Arizona Christian Wednesday night.