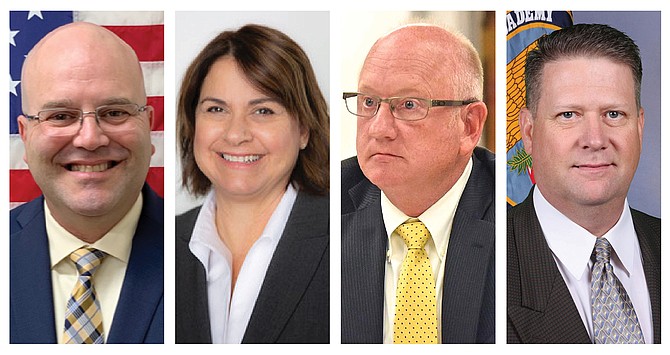 From left to right, Capt. Joseph Deras, Kathleen Elliot, Maj. Greg Volker, and Lt. Steven Roser will be available this evening, Sept. 12, to meet with the public and answer questions from 4 to 6 p.m. at the Prescott Valley Public Library third floor Crystal Room. (Town of Prescott Valley/Courtesy)
Stories this photo appears in: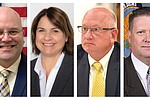 Taken together, the four applicants for the position of chief of police, Prescott Valley Police Department (PVPD), embrace 108 years of public safety experience. Their backgrounds include prior experience as chief of police, acting chief of police and commander.