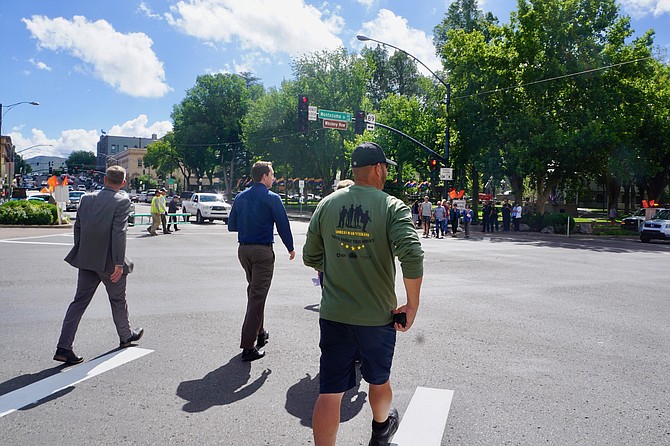 The City of Prescott's kick-off of its pedestrian scramble at the downtown corner of Gurely and Montezuma attracted a crowd Tuesday morning, including a number of city officials. Here, Mayor Greg Mengarelli, left, Tyler Goodman, assistant to the city manager, and others try the new diagonal option. (Cindy Barks/Courier)
Stories this photo appears in: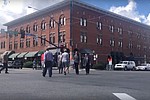 The City of Prescott began a test today, Sept. 10, in downtown - a temporary "pedestrian scramble."