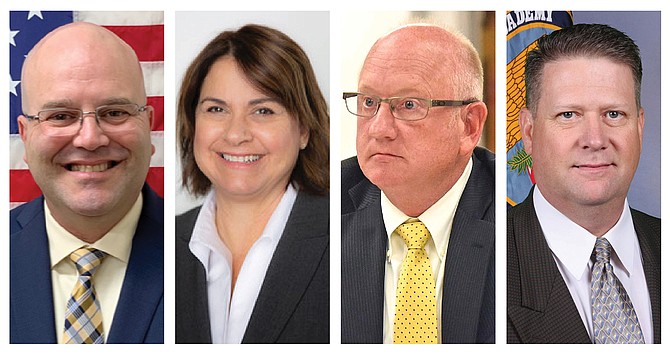 The Town of Prescott Valley has narrowed their search for a new chief of police down to four finalists. (L to R) Joseph Deras from California, Kathleen Elliott from Arizona, Greg Volker from Missouri, and Steven Roser from Arizona. (Town of Prescott Valley/Courtesy)
Stories this photo appears in: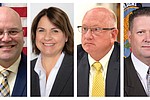 Residents have been offered a unique chance to meet four candidate finalists, who if selected, will be the next chief of police in Prescott Valley.