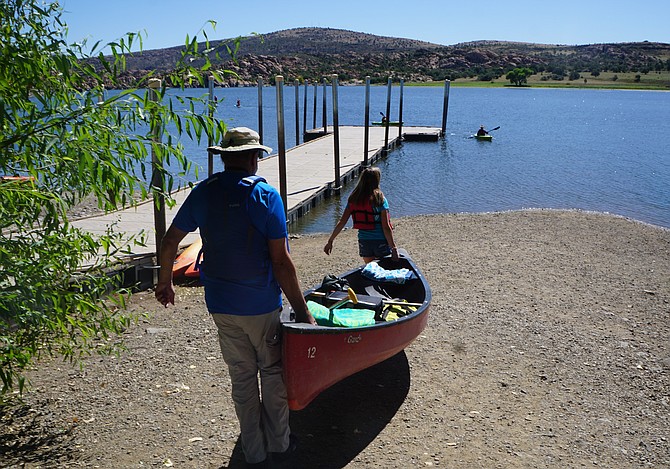 Sun City adventurer Arthur "Karts" Huseonica, left, and Prescott resident Lauren Sherwood, right, carry a canoe to the water at Watson Lake in late August. The two are training for a 60-day expedition on the Yukon River. (Cindy Barks/Courier)
Stories this photo appears in: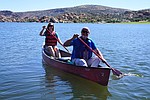 Adventurous, strong, and up for a long, grueling challenge: Arthur "Karts" Huseonica was looking for a very particular set of skills when he started an international search for a teammate for his latest epic expedition.