(stock image)
Stories this photo appears in: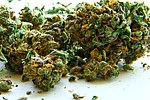 Arizonans who want to use marijuana recreationally would get more places to buy it under a plan unveiled last week than in a competing initiative proposal.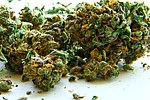 A group of businesses has united to oppose the initiative being circulated to legalize marijuana for recreational use.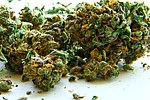 A man confused about Ohio drug laws has called a police department demanding that officers return the small amount of marijuana they "stole" from him.