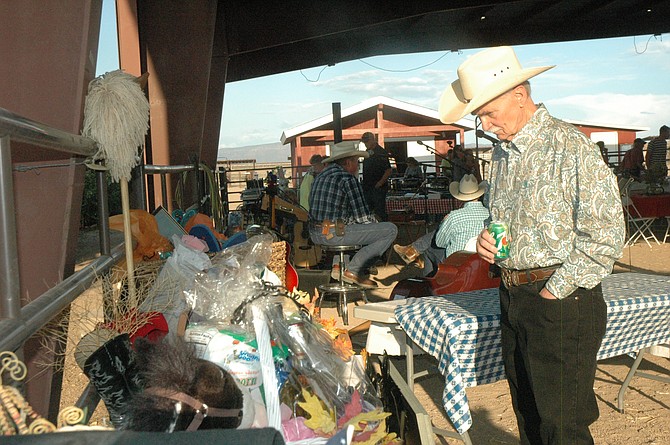 Mayor Darryl Croft takes a look at the auction items during the 2019 Sequins & Saddles event at Horses with H.E.A.R.T. Friday evening, Aug. 30, 2019. The event kicked off the Territorial Days celebration. (Jason Wheeler/Review)
Stories this photo appears in:
'If you love dogs and casts, Chino Valley Animal Partners, a 501(c)3 nonprofit organization would love to have you as a member.