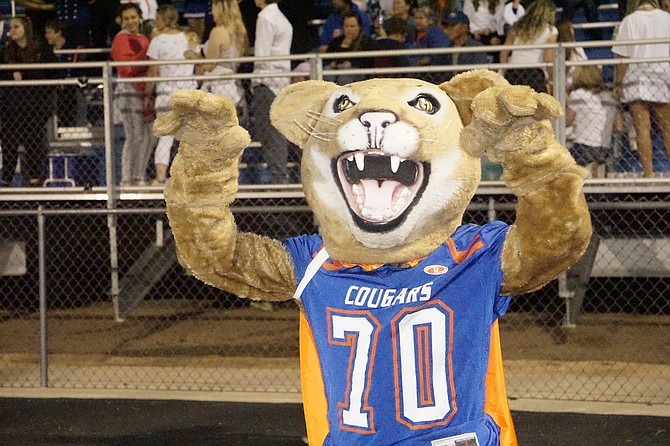 Chino Valley's Cougar mascot cheering on the football team during a game against Odyssey Institute on homecoming night Friday, Sept. 27, 2019, at Chino Valley High School. (Aaron Valdez/Courier, File)
Stories this photo appears in: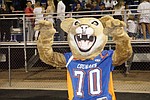 It took a 30-minute executive session during a regular meeting on Tuesday, Sept. 8, but the Chino Valley Town Council passed the motion to continue to deny organized public events on town-owned property until the Gov. Doug Ducey's executive order is rescinded.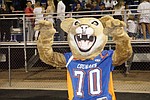 In a letter to the statewide media, AIA sports information coordinator Seth Polansky announced that the AIA's Student Leadership Advisory Committee (SLAC) is launching a contest this year for Arizona high school students to show off their school spirit.