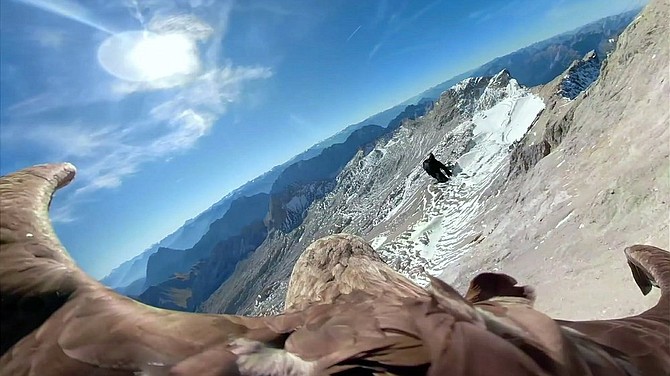 In this image made from video provided by Eagle Wings Foundation/Chopard, aerial footage shot by a camera attached to an eagle of a glacier in Western Europe. (Eagle Wings Foundation/Chopard via AP)
Stories this photo appears in: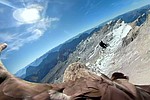 The images will be stunningly beautiful yet also hint of dire future consequences. Filmed with a camera mounted between his majestic wings, they'll show how a white-tailed eagle named Victor sees the world as he flies over the Alps and capture its once-magnificent glaciers now crumbling because of global warming.
By CLAIRE PARKER and JOHN LEICESTER, Associated Press
October 3, 2019