The north rim of the Grand Canyon is seen in this file photo. (Courtesy)
Stories this photo appears in: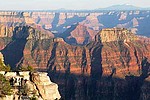 For the month of March the Friends of the Chino Valley Library Book Sale will feature books for a "healthy lifestyle," such as those on diet, nutrition, exercise, cooking light and gardening.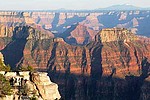 A popular tourist spot deep in a gorge off the Grand Canyon known for its blue-green waterfalls will make repairs after heavy flooding over the Thanksgiving weekend sent tourists scrambling to higher ground.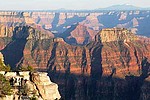 An approaching storm forecast to dump heavy snow in the region has accelerated the seasonal closing of the highway to the North Rim of the Grand Canyon by a few days.