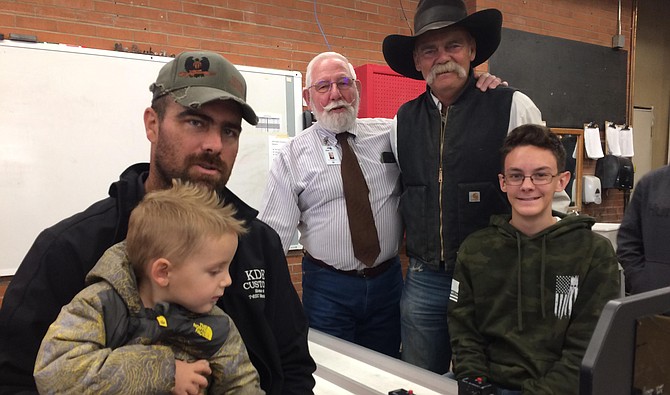 Three generations visit a Mile High Middle School industrial arts class on Thursday, Nov. 21 for a father-son race of handcrafted wooden dragsters propelled by puffs from a CO2-pellet canister. Mile High industrial arts/applied technology teacher Terry Pemberton stands in the rear with his former students, Wade Eckel, grandfather, Don Eckel, father with young son, Colton, on his knee, and eldest son, Brayden Carter, now an eighth-grader in Pemberton's class. (Nanci Hutson/Courier)
Stories this photo appears in:
For 25 years, Don Eckel has treasured the carbon dioxide-pellet fueled, miniature wooden race car he built when he was a student at the then-Granite Mountain Middle School in Prescott.