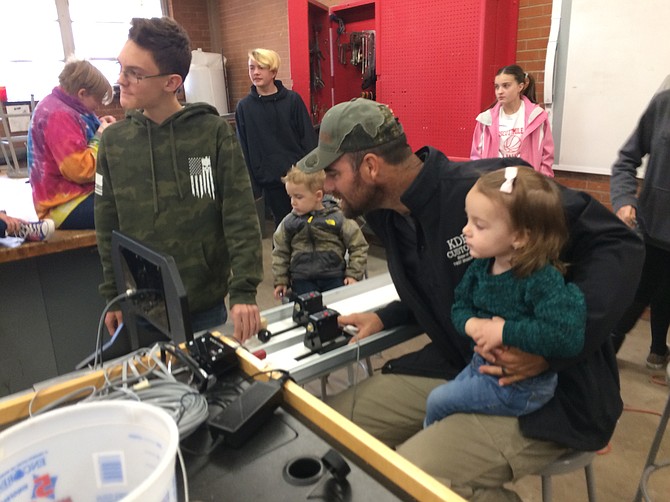 Father and son, Don Eckel and Brayden Carter, watch as their handcrafted race cars get ready to speed down the track in Terry Pemberton's industrial arts class. Eckel was a student in Pemberton's class 25 years ago; his son is in the second year of his class and Eckel's father, Wade, was in his class when he started teaching 49 years ago.
Stories this photo appears in:
For 25 years, Don Eckel has treasured the carbon dioxide-pellet fueled, miniature wooden race car he built when he was a student at the then-Granite Mountain Middle School in Prescott.