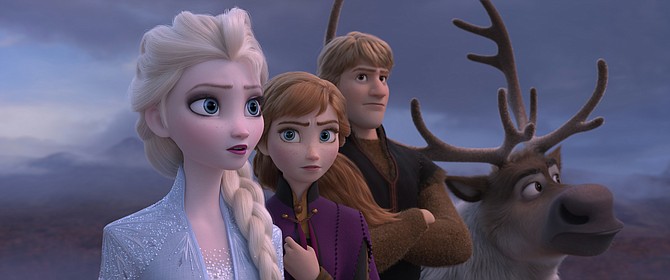 This image released by Disney shows Elsa, voiced by Idina Menzel, from left, Anna, voiced by Kristen Bell, Kristoff, voiced by Jonathan Groff and Sven in a scene from "Frozen 2." (Disney via AP)
Stories this photo appears in: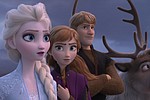 Picture this: A princess is in distress. It looks bad. Her dashing young man rides up in the nick of time and says, "Here I am to save you, my dear!" Actually, he doesn't. He just says, "I'm here. Whaddya need?" She has a plan, and off they go.
By JOCELYN NOVECK, AP National Writer
November 21, 2019