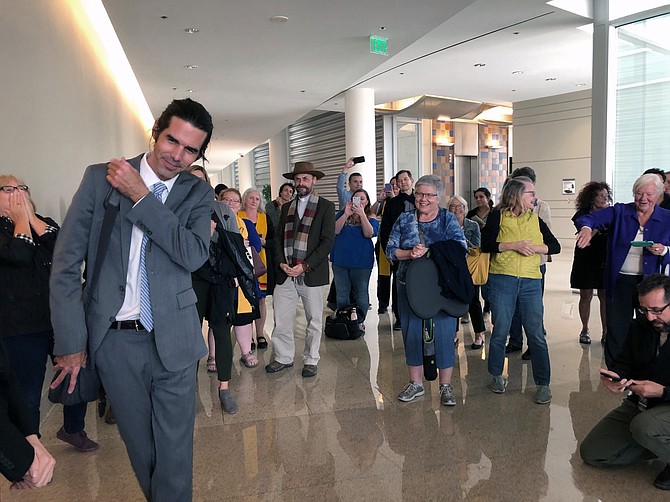 Scott Warren, left, of Ajo, Ariz., thanks his supporters and attorneys after walking out of court in Tucson, Ariz. on Wednesday, Nov. 20, 2019, after being acquitted of two counts of harboring in a case that garnered international attention. Prosecutors said Warren illegally helped two migrants avoid authorities. He said he was fulfilling his humanitarian duties by helping two injured men. (Astrid Galvan/AP)
Stories this photo appears in: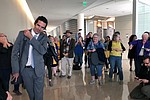 An activist was quickly acquitted Wednesday on charges he illegally harbored two Central American immigrants at a southern Arizona camp operated by a humanitarian group.
By ASTRID GALVAN, Associated Press
November 21, 2019