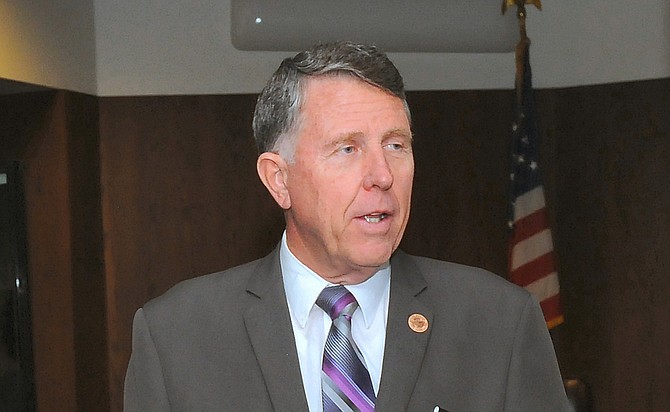 Sen. David Farnsworth has introduced two bills to cap the interest rate that can be charged by title lenders at 36%. That compares with rates that run as high as 17% — a month. (Howard Fischer/For the Courier)
Stories this photo appears in:
A Mesa GOP lawmaker is proposing what he concedes is a very un-Republican thing.