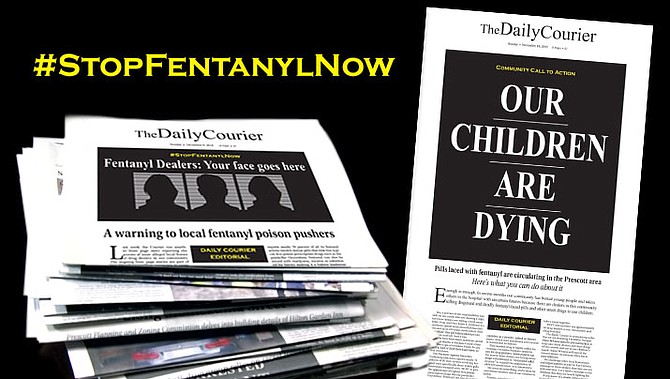 On Nov. 18, 2018 The Daily Courier kicked off our #StopFentanylNow campaign. The newspaper donated $10,000 to Yavapai Silent Witness specifically earmarked to help take fentanyl dealers and their drugs off Prescott area streets. If you know of a dealer selling fentanyl-laced drugs in our community, call Yavapai Silent Witness at 1-800-932-3232. You never have to give your name.
Stories this photo appears in: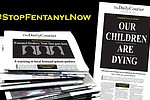 It is because of local deaths and the scourge of these drugs statewide that The Daily Courier launched its #StopFentanylNow series. That was 14 months ago as a community call to action.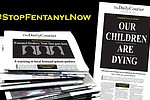 On Nov. 3, 2018, 19-year-olds Gunner Bundrick and Jake Morales were found unresponsive in the Bundrick family's Prescott Valley home.