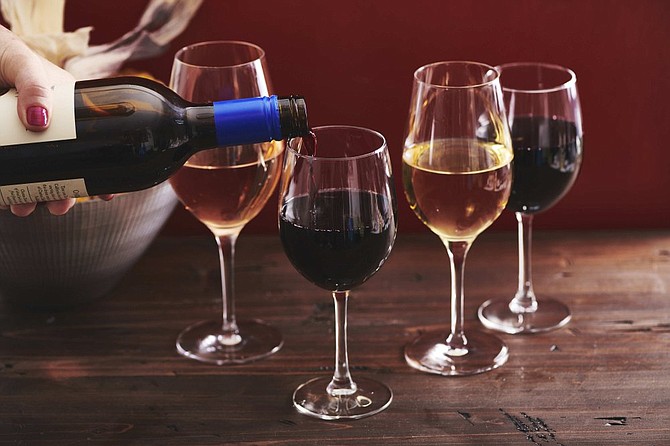 This November 2019 photo shows a glass of wine being poured around a selection of other wines in New York. There are plenty of good wines to choose from to accompany your Thanksgiving dinner, from Rieslings to Grenaches to Pinot Noirs. (Cheyenne Cohen/Katie Workman via AP)
Stories this photo appears in: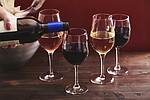 For many of us who love to cook and host on Thanksgiving, one central mystery remains: What to pour?
By KATIE WORKMAN, Associated Press
November 12, 2019