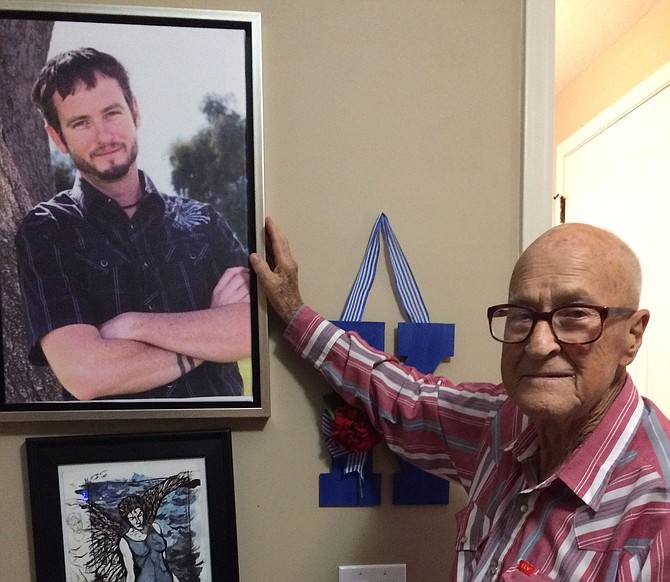 Barney standing next to a tribute to his late grandson, United States Army Sgt. William Henry Higginbotham III, who died at age 32 in a helicopter crash in Montana. Higginbotham served seven years, deployed with the 173rd Airborne Divison where he served a tour in both Iraq and Afghanistan as a paratrooper. (Nanci Hutson/Courier)
Stories this photo appears in: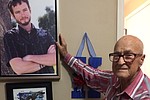 On this Veterans Day, and every day, Prescott Korean War-era United States Army veteran Barney Kennedy said he feels a sense of patriotism that extends beyond his own service. He so admires the sacrifices of so many who, unlike him, never came home.