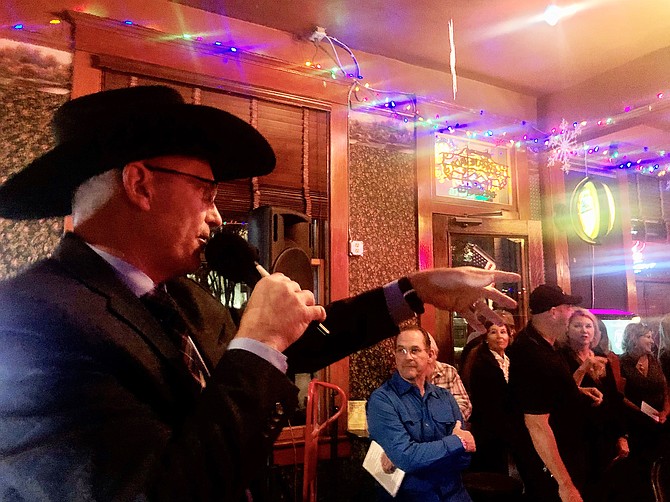 Mayor Greg Mengarelli was auctioneer Thursday, Nov. 7, 2019, at the annual Christmas Courthouse Lighting fundraising event at the Jersey Lilly Saloon on Whiskey Row. The event raised nearly $18,000. (Cindy Barks/Courier)
Stories this photo appears in: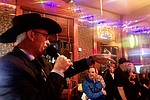 Bar lights, barbecue grills, designer bags, western paintings, Phoenix Suns tickets: They all added up to nearly $18,000 to go toward the cost of the Christmas Courthouse Lighting.