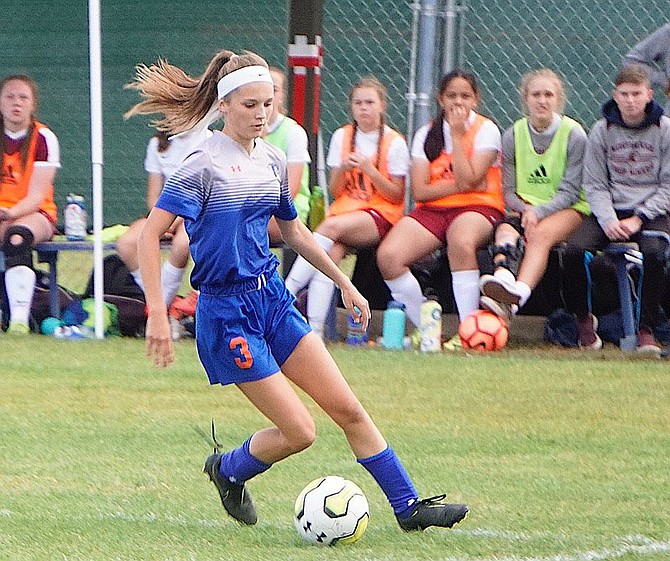 Chino Valley's Madison Foster (3) dribbles the ball up field as the Cougars take on Northland Prep. on Sept. 26, 2019, in Chino Valley. Foster scored a goal in a 3-1 win over Blue Ridge in the 2A state semifinals Friday, Nov. 1, 2019, in Gilbert. Chino Valley will play Northland Prep. for the title Saturday, kickoff is set for 6:30 p.m. (Aaron Valdez/Courier, file)
Stories this photo appears in: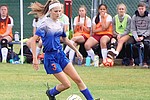 Madison Foster, Lindsey tenBerge and Hannah West each scored a goal and the No. 2-ranked Chino Valley girls soccer team beat Blue Ridge 3-1 on Friday afternoon to advance to the 2A state finals.