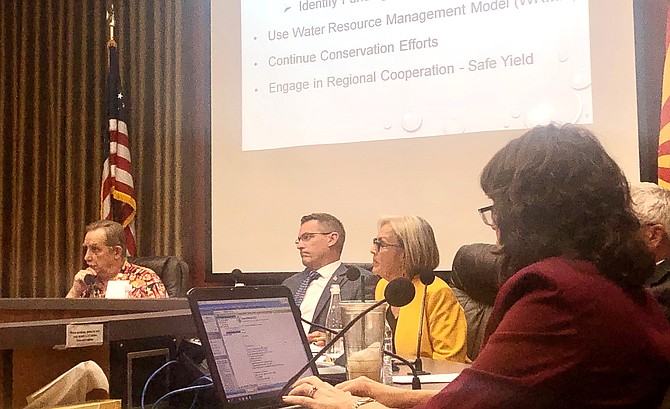 The Prescott City Council will review the proposed new water policy on Nov. 12. (Cindy Barks/Courier file photo)
Stories this photo appears in:
After months of discussion, the Prescott City Council is poised to decide a host of water policy-related changes this week.
A vote on the most controversial section of the city's proposed water-policy changes has been postponed.