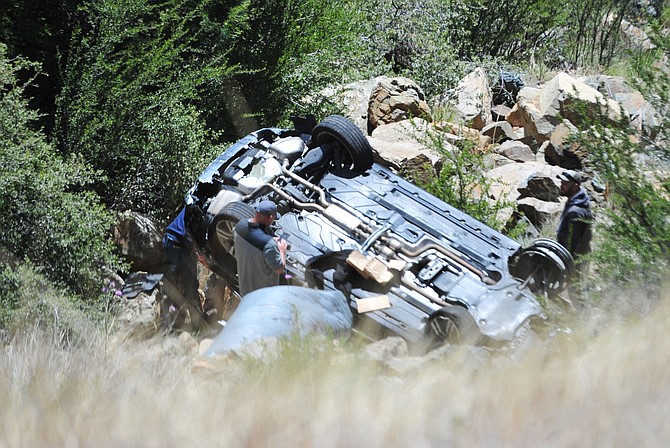 Arizona Department of Public Safety (DPS) investigators are on the scene where a stolen vehicle was run off a cliff at mile marker 303 on Highway 89 Monday, May 28 between Prescott and Wilhoit. The vehicle is approximately 500 feet down a steep hillside, landing in a drainage. (Les Stukenberg/Courier)
Stories this photo appears in:
According to Department of Public Safety, on Monday night, May 27, a pursuit of a stolen vehicle from northbound Interstate 17 came through the Prescott area and ended on Highway 89 when the suspect drove over a cliff near milepost 303.