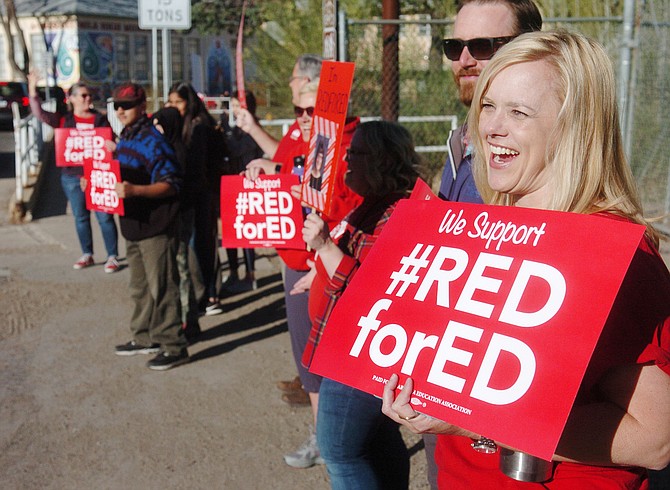 Seventh-grade science teacher Alyson Anderson and other Prescott Mile High Middle School teachers and students welcome parents as they drop students off as part of the #RedForEd movement, Wednesday, April 18, 2018. The movement was successful in getting lawmakers to make teachers' salaries a priority. In 2020, a potential ballot measure is seeking a tax on higher incomes to help fund education. (Les Stukenberg/Courier, file)
Stories this photo appears in:
A perennial issue in the State of Arizona is education, specifically education funding.