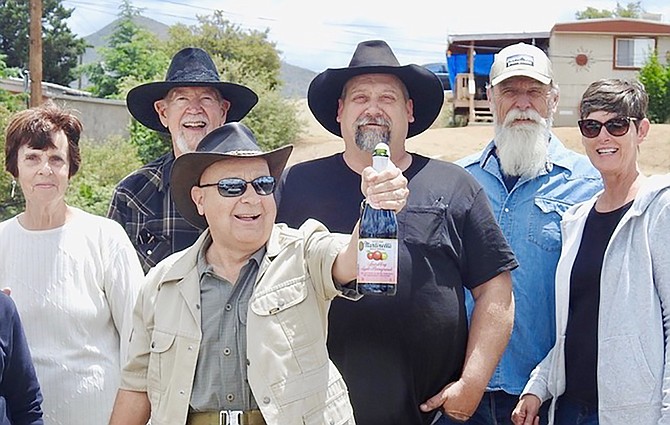 From left are Ruth Thomas, board treasurer; Richard Skovlin, board member; David Nystrom, board president; John Young, board vice president; and members Scott and Betsi Duffy. Not pictured is board member Sharon Holly. (Sharon Holly, DHHS/Courtesy)
Stories this photo appears in:
The Dewey-Humboldt Historical Society board members raise a toast to celebrate the official purchase of property to build a new museum.