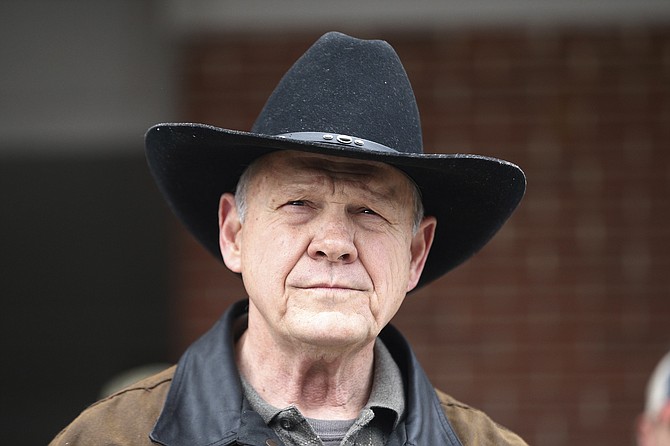 In this Dec. 12, 2017, file photo, Roy Moore speaks to the media after he rode in on a horse to vote in Gallant, Ala. Moore says he s considering a fresh run for Senate in 2020. That s prompting national Republican leaders to signal that they d try again to prevent their party from nominating Moore, who s denied long-ago sexual impropriety with teenagers. (Brynn Anderson/AP, File)
Stories this photo appears in: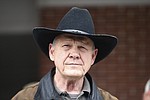 Conservative lightning rod Roy Moore of Alabama, narrow loser of a turbulent special election for Senate in 2017, is considering a fresh run next year. National Republican leaders are signaling they'll again try preventing their party from nominating the twice-removed state jurist whose campaign was battered by allegations of long-ago sexual harassment of teenagers.
By ALAN FRAM and KIM CHANDLER, Associated Press
May 16, 2019