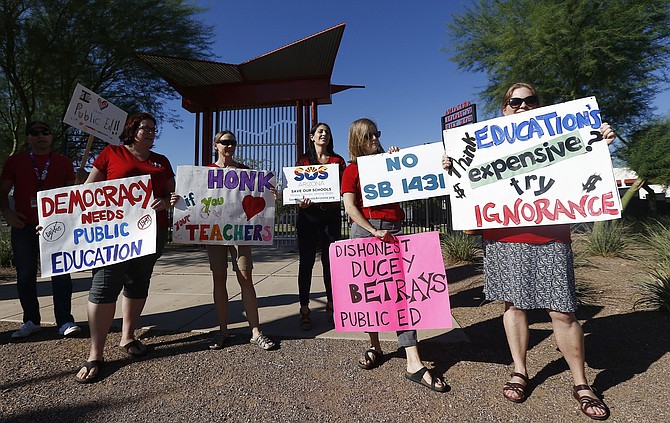 In this Aug. 24, 2017, file photo, members of Save Our Schools Arizona protest at the Arizona School for the Arts as Arizona Gov. Doug Ducey tours the school in Phoenix. (Ross D. Franklin, File/AP)
Stories this photo appears in: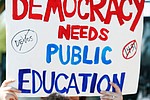 Republican lawmakers voted last week to put some new hurdles in the path of groups that seek to propose their own laws and constitutional amendments.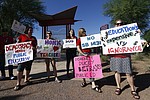 In the past week, the Arizona Legislature placed more hurdles in the path of voter initiatives.