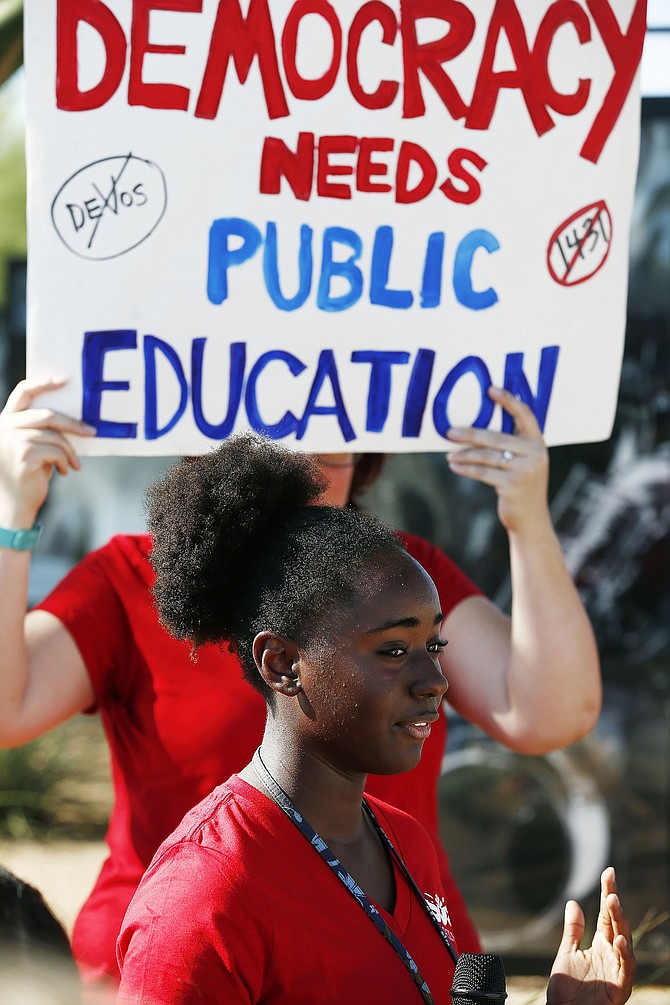 Ashley Perez, a student at the Arizona School for the Arts, speaks at a protest sponsored by Save Our Schools Arizona as Gov. Doug Ducey tours the school Thursday, Aug. 24, 2017, in Phoenix. Ross D. Franklin/AP, file)
Stories this photo appears in: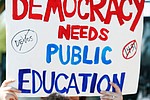 Republican lawmakers voted last week to put some new hurdles in the path of groups that seek to propose their own laws and constitutional amendments.