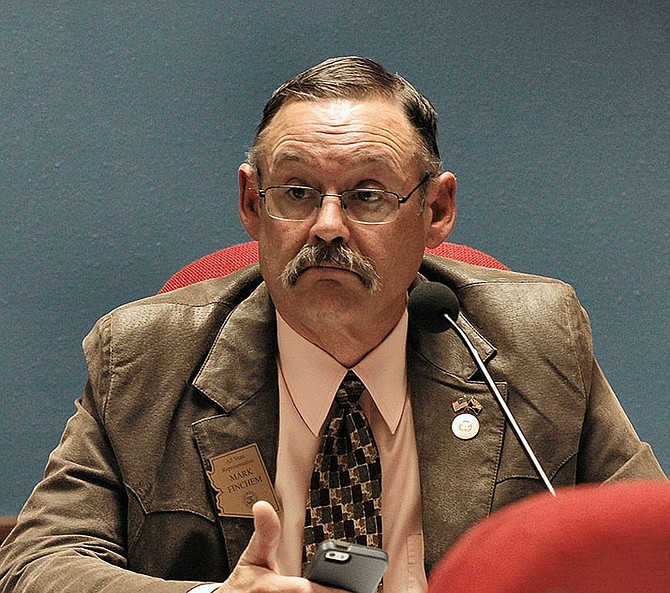 Rep. Mark Finchem. (Howard Fischer/ Capitol Media Services, file)
Stories this photo appears in: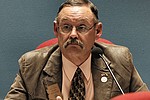 Former President Donald Trump's unsuccessful reelection campaign reported it paid over $6,000 to a business belonging to an Arizona legislator who sought to have the Legislature overturn Joe Biden's win in the state.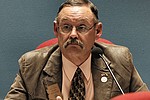 Unable to get even a hearing on his plan, Rep. Mark Finchem, R-Oro Valley, is now working with parents and some teachers to put a measure on the 2020 ballot to block educators from engaging in classroom political advocacy.