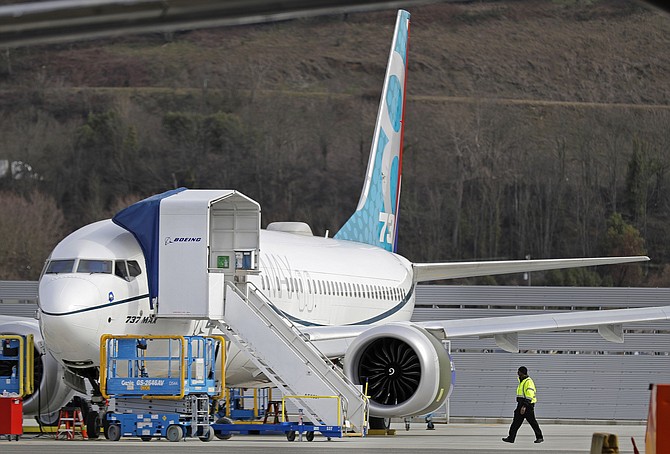 This Thursday, March 14, 2019, file photo shows a Boeing 737 Max 8 airplane parked at Boeing Field in Seattle. America's standing as the model for aviation-safety regulation will be on trial as congressional hearings begin Wednesday, March 27, 2019, into the Federal Aviation Administration's oversight of Boeing before and after two deadly crashes of its best-selling airliner. (Ted S. Warren/AP, File)
Stories this photo appears in: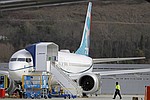 The Federal Aviation Administration plans to revamp oversight of airplane development after the two deadly crashes of Boeing's new 737 Max raised questions of whether the FAA has gone too far in letting companies regulate themselves, according to testimony prepared for a Capitol Hill hearing on Wednesday.
By TOM KRISHER and DAVID KOENIG, Associated Press
March 27, 2019