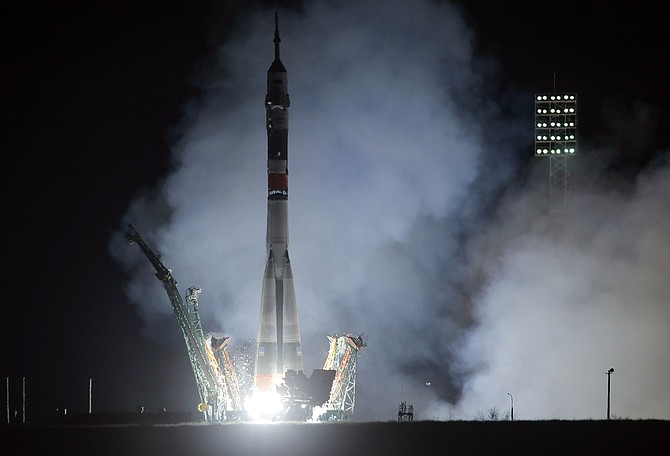 The Soyuz-FG rocket booster with Soyuz MS-12 space ship carrying a new crew to the International Space Station, ISS, blasts off at the Russian leased Baikonur cosmodrome, Kazakhstan, early Friday, March 15, 2019. The Russian rocket carries U.S. astronauts Christina Hammock Koch, Nick Hague, and Russian cosmonaut Alexey Ovchinin. (AP Photo/Dmitri Lovetsky)
Stories this photo appears in: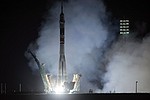 A Russian-American crew arrived at the International Space Station on Friday, five months after a botched launch led to an emergency landing for two of the three astronauts.