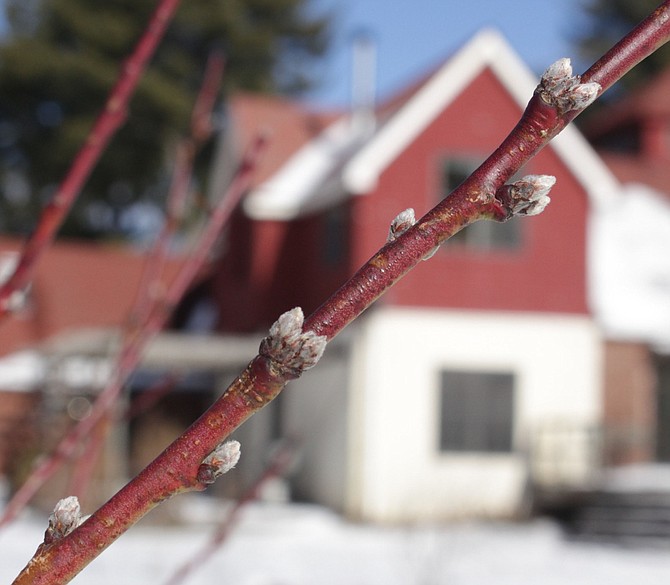 This photo shows peach buds in New Paltz, N.Y. Swelling buds indicate that peach trees are stirring this time of year, a time when these and other flowering and fruiting trees are best kept asleep as long as possible. (Lee Reich via AP)
Stories this photo appears in:
Each warm spell makes the next cold spell feel that much more frigid to me and — more importantly — to my trees and shrubs.