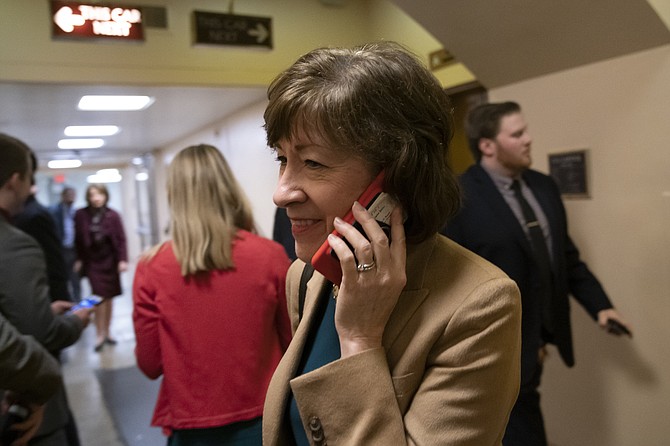 Sen. Susan Collins, R-Maine, arrives in the Senate where she has said she will vote for a resolution to annul President Donald Trump's declaration of a national emergency at the southwest border, on Capitol Hill in Washington, Thursday, March 14, 2019. (AP Photo/J. Scott Applewhite)
Stories this photo appears in: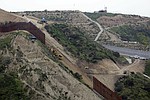 WASHINGTON (AP) — In a stunning rebuke, a dozen defecting Republicans joined Senate Democrats Thursday to block the national emergency that President Donald Trump declared so he could build his border wall with Mexico.
By LISA MASCARO, ALAN FRAM and CATHERINE LUCEY Associated Press
March 14, 2019