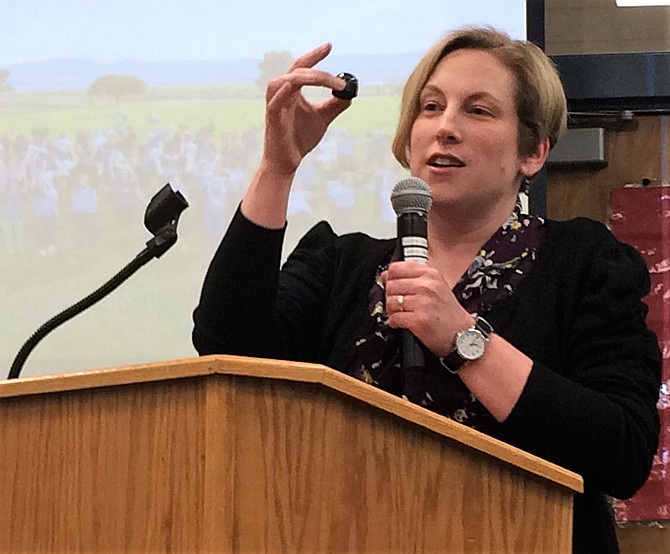 STEM teacher Poppy Keegan will roll out these small "bots" after spring break. The purchase of these coding tools was made through a Yavapai County Education Foundation mini-grant, which Keegan talked about during the March 5 Humboldt Unified School District Governing Board meeting at Coyote Springs Elementary School. (Sue Tone/Tribune)
Stories this photo appears in: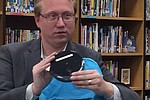 Thanks to the generosity of the Yavapai County Education Foundation, 11 classrooms in the Humboldt Unified School District (HUSD) are providing additional opportunities for students, including sending home recorded books with students, K'NEX kits that teach coding, equipment to film school announcements, tiny bots, and manipulatives for students with motor skill difficulties.