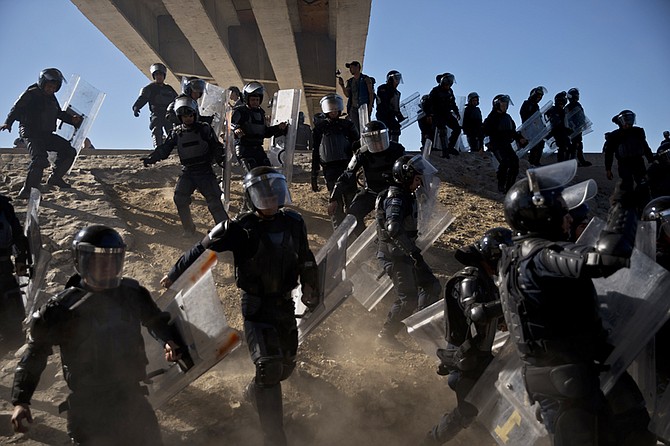 In this Nov. 25, 2018 file photo, Mexican police run as they try to keep migrants from getting past the Chaparral border crossing in Tijuana, Mexico, near San Ysidro, Calif. A San Diego TV station says the U.S. government ran an operation to screen journalists, activists and others while investigating last year's migrant caravan from Mexico. KNSD-TV says documents leaked by a Homeland Security source show a January database listing at least 10 journalists, seven of them U.S. citizens, as warranting secondary screening at U.S. points of entry. (Ramon Espinosa/AP, file)
Stories this photo appears in: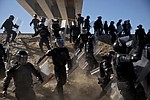 SAN DIEGO — The U.S. government kept a database on journalists, activists, organizers and "instigators" during an investigation into last year's migrant caravan from Mexico, infuriating civil liberties and media groups.