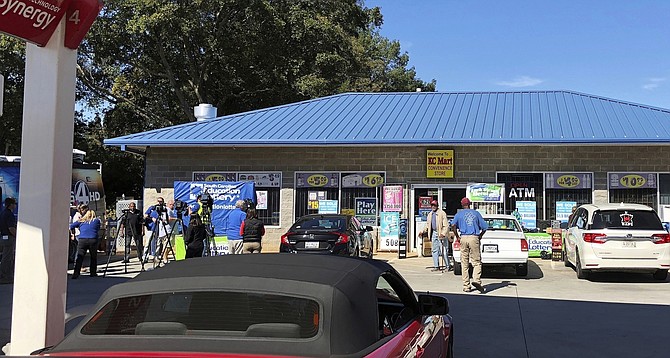 In this Oct. 24, 2018, file photo, media, at left, record people entering the KC Mart in Simpsonville, S.C., after it was announced the winning Mega Millions lottery ticket was purchased at the store. The South Carolina lottery says a single winner has stepped forward to claim the $1.5 billion Jackpot from a drawing last October. A lottery commission statement says the person submitting the claim for what was the second-largest lottery in U.S. history has chosen to remain anonymous. (Jeffrey Collins/AP, File)
Stories this photo appears in: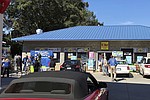 The mystery is over. Partly.
By REBECCA SANTANA, Associated Press
March 4, 2019