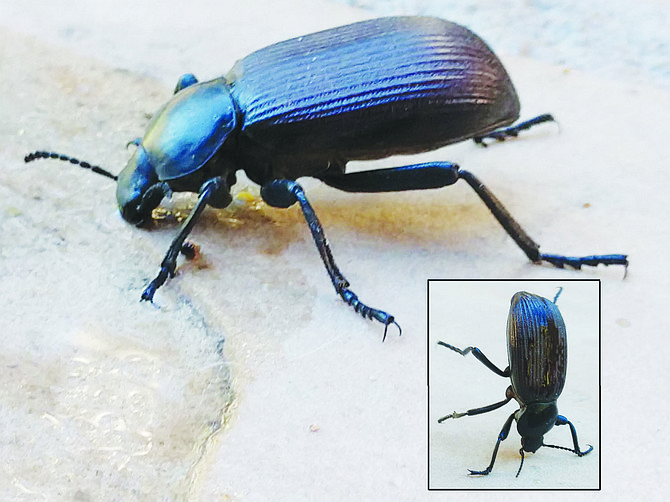 Pinacate beetle (Eleodes sp.) drinking water. Inset: pinacate beetle in a defensive posture. This beetle was 1.3 inches long. (Jeff Schalau, University of Arizona/Courtesy)
Stories this photo appears in: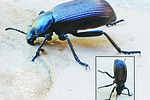 Insects rule in Arizona! New residents and visitors are often surprised by the diversity of insects that live here. The University of Arizona's insect collection contains approximately two million specimens representing an estimated 35,000 species. Of these, 83% are identified to species level.
By JEFF SCHALAU, Special to the Courier
June 27, 2019