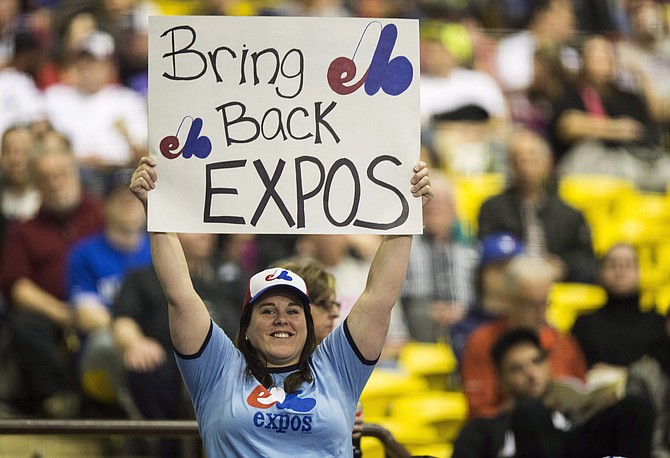 A fan holds up a sign during a pregame ceremony as the Toronto Blue Jays face the Cincinnati Reds on April 3, 2015, in an exhibition baseball game in Montreal. (Paul Chiasson/The Canadian Press via AP, File)
Stories this photo appears in: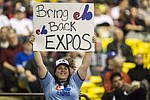 The Ex-Rays? Starved for fans despite success on the field, the Tampa Bay Rays have been given the go-ahead by Major League Baseball to look into playing a split season in Montreal.
By BEN WALKER, AP Baseball Writer
June 21, 2019